Tourist attractions to Tunisia
There are a number of factors that attract tourists from the world to Tunisia Including the following :
Geographical Location :

The State of Tunisia is a unique tourist destination in Africa, overlooking the shores of the Mediterranean Sea.
Where is Tunisia?
Historical monuments:

Tunisia has a number of historic and religious monuments and 700 monuments, including palaces, mosques, shrines and fountains.
Tunisian culture:

Tunisian culture is characterized by its sharp diversity, deeply promoted the Tunisian culture of extension from the period of Ottoman rule to French rule, and lived among the Tunisian Muslim population a number of Jews and Christians.
Places of Interest in Tunisia
Tunisia is characterized by its distinctive tourist places, including the following :
Desert:

Visit the big Sahara, which covers a small area of ​​the land of Tunisia, and there (sand dunes) in the center of Tunisia.
Desert of Tunisia
The islands of Kerqana and Djerba :

are a series of low islands, which rise above sea level 13 meters. The island of Djerba is connected to the mainland by a road dating back to the time of the Romans. The island is about 20x20 km.
The Medjerda River :

This river stretches to Algeria, flows into Tunisia and flows into the Mediterranean Sea, the longest river in Tunisia, with a length of 450 km.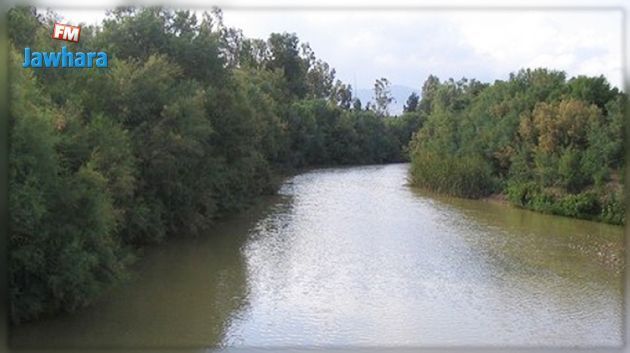 The Medjerda River - Tunisia
Lake Tunis :

This lake is located between Tunisia and the Tunisian Gulf (the Mediterranean Sea), a low-lying natural lake with an area of ​​37 km 2.
A series of salt lakes :

located in the east-west on the northern side of the Sahara.
Shatt al-Gharsa :

This is the lowest area in Tunisia, it is 17 meters below sea level.
Carthage :

The most important Roman architectural sites in the country, where the Phoenician Empire is located on the shores of the Mediterranean, is the most beautiful landscape in the center of ancient structures, including the Roman Palace, which consists of an old palace, theater, garden and bathtubs.
Kairouan : The city of Kairouan is visited by a good number of tourists, because it is the most important city in the Islamic world. It is famous for its great mosques and its cultural history, a UNESCO World Heritage Site.
Best tourist times in Tunisia
The weather in Tunisia is the best time to travel to this country. The best times to visit the desert are late September to November, and from March to early May. In this period the weather is cool at night, the heat is not very high, The beaches of Tunisia are visited in May, June and September. In these months the beaches are not crowded with crowds. Most tourists visit Tunisia in September and August.